BY PAUL SCHOTT SEPTEMBER 28, 2018
Four years ago, one of the country's top Chinese-food chefs received a call from a fan in southwestern Connecticut. Today, the duo are not just friends, but business partners who have launched a new restaurant in downtown Stamford.
Opened earlier this month, Peter Chang Restaurant marks the latest addition to the Stamford Town Center mall's restaurant row at 230 Tresser Blvd. Its award-winning owner says the new establishment offers a different type of Chinese cuisine that will appeal to the growing number of professionals living and working in the city.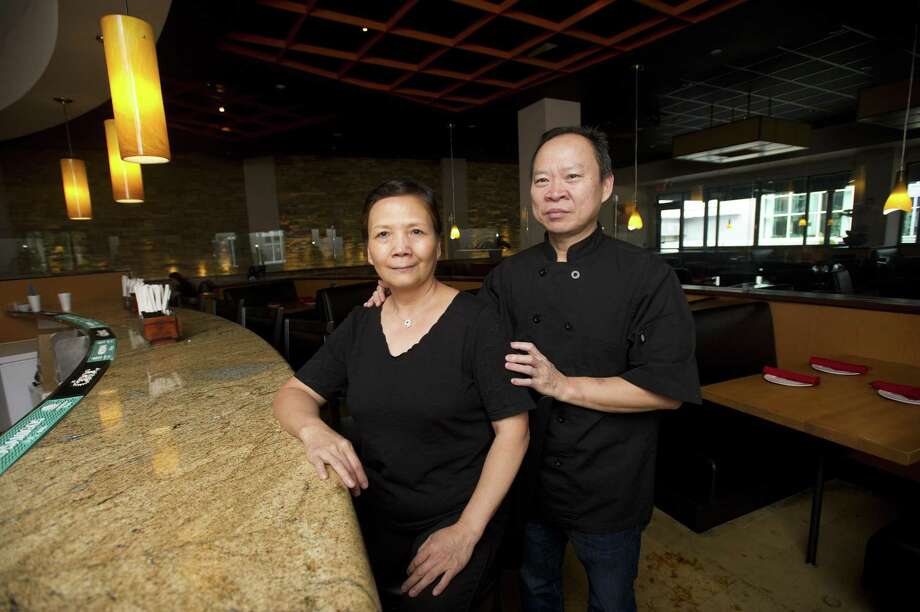 "I wanted to bring authentic Chinese food to more people," Chang said in an interview this week at the restaurant. "This is a great passion of mine."
A native of Hubei Province in central China, Chang came to the U.S. in 2001, when he moved to Washington, D.C., for a two-year assignment as a chef at the Chinese embassy.
After his stint at the embassy ended, Chang worked at a number of Chinese restaurants in cities including Atlanta and Knoxville, Tenn.
His first restaurant debuted in 2011 in Charlottesville, Va., where the University of Virginia's main campus is located. He now owns 11 restaurants in Virginia and Maryland.
Chang's culinary exploits have also earned him accolades — including two James Beard Award finalist nods — and a growing number of fans.
His admirers include Bill Xia, a New Canaan resident who runs a diamond-tools company.